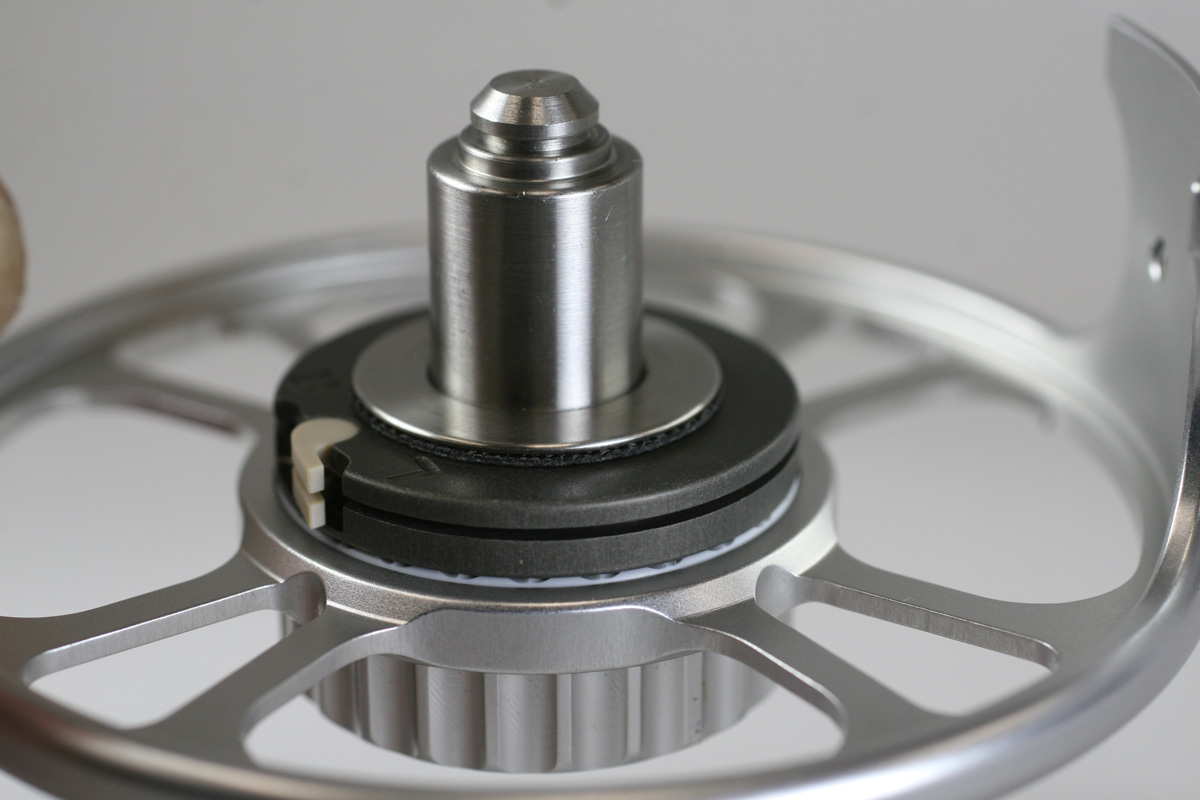 The Torque drag system is the backbone of the Galvan line of reels and widely recognized for its smooth reliable action and subdued, unobtrusive single pawl click. It has an audible click as line is both pulled from, and retrieved by, our reels, indicating to the angler possible subtle adjustments that need to be made on the go. Although based on the compression disc drags of our original reels, the new smooth and reliable, state-of-the-art thermoplastic and carbon fiber disc drag requires minimal lubrication and virtually no maintenance.
There are no ball bearings. Instead, a maintenance free, self-lubricating, HPV (high pressure velocity), hi-tech plastic bushing allows the spool near-frictionless rotation. Humidity will not affect its performance, nor will rain, salt spray or dunking while wading.
Our single pawl technology is so efficient and effective that redundant pawls are excess baggage. With fewer moving parts there is less to go wrong in the system. As the size of the reel increases, so the size of the drag surface increases. The Torque drag system by Galvan is arguably the best drag system available today.